Image generated by AI using openai.com/dall-e-2 This is one of a series of blogs exploring Hidden in Plain Sight: The Surprising Economics of Personal Data, the subject of Mydex CIC's latest White Paper. Do you have high hopes (or fears) of a future dominated by artificial intelligence? If so, the story of IBM's venture into AI with Watson Health provides a cautionary tale. Watson began 10 y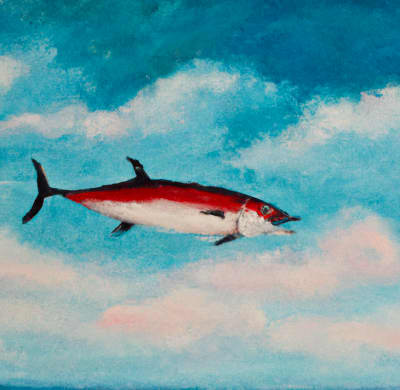 Image generated by AI using openai.com/dall-e-2
This is one of a series of blogs exploring Hidden in Plain Sight: The Surprising Economics of Personal Data, the subject of Mydex CIC's latest White Paper.
Do you have high hopes (or fears) of a future dominated by artificial intelligence? If so, the story of IBM's venture into AI with Watson Health provides a cautionary tale.
Watson began 10 years ago, in 2012, when IBM decided it could use AI to make medical treatment recommendations that, it would soon be claimed, would put doctors out of their jobs.
Watson would "quickly find hidden insights … in massive volumes of data" to revolutionise healthcare, claimed IBM. It would transform medical imaging, transform our ability to diagnose rare diseases and extend treatments for scourges like cancer to where doctors are scarce (in places like India). It would understand each individual's genetic profile to create a new era of personalised health care. And, because it could read and absorb far more medical research than any doctor could ever do in a lifetime, it would transform the ability to provide medical advice. Doctors would be increasingly redundant.
IBM's PR machine went into overdrive, as did a sycophantic gullible media.
Ten years later, IBM quietly sold Watson Health for $1bn. Wow! you might say. That's a lot of money! But it was nothing compared to what IBM had poured down the drain: over $5bn spent acquiring as many databases as it could, plus the costs of the 7000 people employed on the project. Watson Health — the 'moonshot' that was going to revolutionise health care globally — was a total failure.
Even while IBM was touting Watson as a saviour of mankind, doctors were telling the company it was useless. Either it told them stuff they already knew or made recommendations that were inappropriate for individual patients. Its advice didn't travel either. The recommendations it gave to medics in India just didn't fit Indian circumstances because the AI was trained by American doctors in American hospitals.
A fundamental fallacy
Many reasons have been given for Watson Health's failure. Perhaps, if it had been trained by Indian doctors in Indian hospitals, it would have been more helpful in India, for example. (Perhaps, though at what cost?).
Many other criticisms of AI are also unfair: racist and sexist policies, for example, where the real fault lies with the people managing the process, not the technology itself. But what lies behind the Watson fiasco is a fundamental misunderstanding of the nature of artificial intelligence itself: a belief that it is somehow replicating or replacing human intelligence.
This fallacy is now so widespread that it's almost accepted wisdom. For example, both the UK and the Scottish governments are building AI and digital strategies that define AI in terms of computers doing "tasks commonly (or normally) requiring human intelligence".
Watson-fed hype about the supposed feats of AI led Yuval Noah Harari (the supposedly learned author of the best-selling book Sapiens) to declare that with AI, "Humanity will create something more powerful than itself. When you have something that understands you better than you understand yourself, then you're useless. Anything you can do, this system can do better."
The UK Chancellor of the Exchequer Jeremy Hunt expressed the same thought when, in a recent speech, he asked "Who needs politicians when you have AI?". No doubt he was joking, but the very fact that he could make such a quip illustrates how far the hype has gone. Because that's what it is: hype, born of deep misunderstanding.
So-called artificial intelligence is nothing more or less than a machine — a computer — crunching lots of numbers using mathematical and logical functions in a strictly mechanical fashion. Er … that's it. The term 'artificial intelligence' would lose its glamour (and its enormous value to hand-waving snake oil salesmen) if it said "dumb routine calculation at massive speed and scale". But that's what it is — and here is the essential point: such an ability to calculate does not equal human intelligence. AI does not 'understand' anything. The two are like chalk and cheese.
AI is good at solving logical, computable problems with clear, definite boundaries using clearly defined, fixed rules to achieve clearly defined, fixed answers. Like a game of chess, or recognising a face, or processing the way people use language. That's immensely valuable. We at Mydex are enthusiastic about tools that do such things. But they are not 'intelligent' .
Human intelligence did not evolve to solve logic puzzles like chess. It evolved to help humans survive by adapting to their environments — in a world where the most important problems are open-ended, with unclear boundaries (where one problem is likely to blur into other problems), where there are no clearly defined best answers and where, if we do find some good rules and answers, chances are that things will change so we need to change them for tomorrow. Human intelligence is designed for a changing world full of other people, in other words.
Spouting nonsense
Human intelligence is biological: embedded in a living, feeling body that is the product of billions of years of evolution, that has its own individual history and lives in a society with its own history, culture, morals, values and norms.
AI has none of this. As a result, it has no common sense. No concept of causation. No ability to ask 'what if?' questions. No imagination. No creativity (unless programmed to combine random elements, which is a million miles away from purposeful, intuitive human creativity). No ability to use analogy or metaphor (e.g. noticing the ways in which X is 'like' Y in some ways, but not in others). No ability to 'level jump' — to question rules as well as operate by them. For example, it cannot stop what it is doing to ask "Hang on! Does this actually make sense?" (which is why it is sometimes very good at generating nonsense). No ability to switch attention (by definition, because it never actually pays attention to anything). No feeling. No empathy. No awareness of context. No ability to sense situations and judge appropriateness. And so on. And so on.
In fact, as well as displaying all the drawbacks and dangers of Big Data discussed in our last blog, AI is so dumb that it is a major feat of AI research — a testimony to researchers' genius — that, when it is presented with a picture of a cup of tea on a saucer with a spoon, they can teach it to identify the boundaries of the tea cup; an even bigger feat to teach it that the tea cup, saucer and teaspoon are separate objects. Something that every human child knows instantly without even thinking about it.
Fish or fowl?
AI's failures on these fronts isn't because of a lack of access to data or computing power. It's computation and human intelligence are qualitatively different things. Teaching an AI to think like a human is like teaching an eagle to breathe water and swim and a tuna fish to breathe air and fly. It's not going to happen because neither eagle nor tuna fish are designed to do these things. No matter how much data, computing power or money you throw at computer-driven number crunching it can never replicate a human being's thinking, because they are designed in different ways to do different things.
Talking of design, you may have noticed I used the term 'an AI' in the last paragraph. That's deliberate. There is no such thing as 'artificial intelligence' in general, aside from a human discipline: a collection of (very human) skills and knowledge about computing. In practice, there are only specific AI tools designed to do specific things, such as recognise faces or play chess.
AI tools designed to do these highly specific tasks cannot suddenly decide to do something else such as natural language processing, just as a mechanical tool such as a drill or kettle cannot suddenly decide to become an aeroplane. Both AI tools and mechanical tools are designed and built (by humans) to do specific things, and only those things.
So when the UK and Scottish Governments declare that AI is about computers doing things that normally require human intelligence, they are spouting nonsense. In fact, the exact opposite is true. The reason why AI can be valuable is because it can do one thing that humans can not do — crunch huge amounts of numbers in no time at all to identify correlations and patterns. That's fantastic. We should use that ability for all its worth. But as soon as we ask, hope or expect AI to do anything more than that, all we are doing is wasting time, effort and money and risking disaster. As with Watson Health.
A deep-rooted misunderstanding
To be fair to the UK and Scottish Governments, this deep, fundamental misunderstanding of the nature of the beast has long, venerable roots. It goes back to a seminal paper, published by the father of AI Alan Turing back in 1950 when he asked "Can machines think?"
In that paper, entitled 'Computing Machinery and Intelligence', he invented the term 'machine learning' and laid out what would become an AI research agenda for the next three quarters of a century. Pure genius. But the paper did NOT answer 'Yes' to the question 'Can machines think?'.
Instead, in the very first paragraph, Turing ducked his own challenge to ask a different question instead: whether machines can imitate human thinking. Then he spent the next half the paper narrowing his 'imitation game' down, further and further, setting aside all the ways in which machines can not imitate human intelligence, to finally focus on one tiny area of overlap: making calcuations using numbers.
Turing's paper is therefore seminal in two ways: in the research agenda it created, and in the endless misunderstandings it spawned. Today, we are having to deal with both consequences — including folly on a grand scale resulting in:
Billions of £/$/€ and decades worth of effort being spent on wild goose chases such as Watson Medical Immense harm being done by multiple misapplications of AI, arising from people believing it can do things that it can't A failure to invest available resources in uses of data that could bring immense personal, social and economic benefits very quickly.
In this blog series we have shown how providing every citizen with their own personal data store can ease citizens' access to services, cut the costs of providing these services, improve peoples' experience of using them, and join them up to produce better outcomes — while also opening up new dimensions of innovation and accelerating and enriching the journey to net zero.
Yet, in an extreme case of selective attention — of counting bounces while ignoring gorillas — all these immediate, practical, definite benefits are being ignored in favour of expensive, futile pipedreams born of gullibility and ignorance. Just imagine the real, demonstrable benefits, as outlined above, that Mydex personal data stores could deliver if it had $5 billion, 7000 staff and a decade to invest in providing personal data logistics infrastructure to inform all service provision!
Conclusion
To stress once more: we at Mydex are all in favour of AI, deployed correctly, to do what it can do. We have high hopes of personal AI, which crunches individuals' own personal data to help them make better decisions and manage their lives better — working for them, rather than doing things to them — while protecting their privacy.
Right now, as part of the Peoplehood project for example, we are collecting billions of data points from individuals' smart meters to identify abnormal behaviour patterns for the old and frail — to generate alerts if they have a fall, for example.
This is all wonderful stuff. But it is not a panacea. Policy- and decision-makers' fixation on Big Data and AI are one reason why the real, immediate, practical opportunities presented by personal data stores are being overlooked. But there is another reason too: mainstream economic theory is blinding people to the economic potential of personal data. That's the subject of our next blog.
Artificial Intelligence? No. Authentic folly on a grand scale was originally published in Mydex on Medium, where people are continuing the conversation by highlighting and responding to this story.